This page is dedicated to those North Ottawa Amateur Radio Club operators who have passed on from their time here on earth. Seven-Three to you all.
Search for SK's on the National Silent Key Archive
Phyllis Simmons | KB8NLN | 1940 – 2023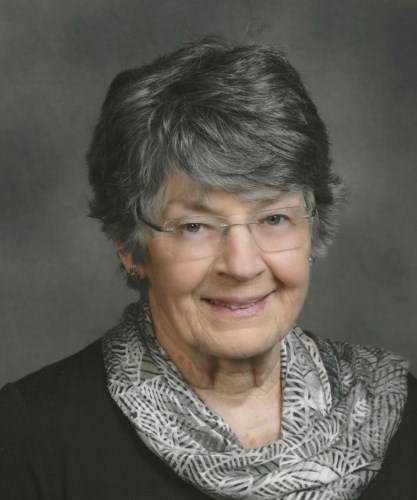 "Phyllis Simmons, KB8NLN, will be remembered by all of us. She and her
former husband, Roger, were integral part of NOARC. She continued to be
one of the most active club members even after her husband passed years
ago. She always would be the first to volunteer for special events, and
for years as club secretary. I think most of us will not only remember
her in official duties of the club, but how she would always have
cookies, treats, and make coffee for all the club meetings. For years
she was the person for organizing the culinary support for field day.
Far from her club responsibilities, she had the unique sense that
this group of guys needed a lot of help in finessing their softer
side. She always seem so comfortable with all of us.
NOARC is a much better club today because the years she invested both in
officiating and social engagement. " – Tom Nuyens – N8GNA
---
Mark E. Stern, Ph.D. | K8MAZ | 1943-2023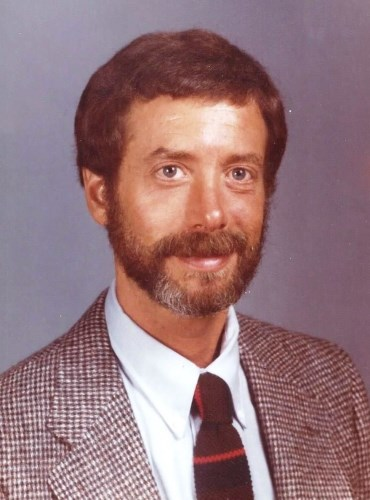 Mark E. Stern, Ph.D., age 79 of Spring Lake, passed away on Sunday, January 1, 2023, at Trinity Health Muskegon Hospital. He was born on July 23, 1943, in Detroit, Michigan, to the late Julius and Rose (Zolkower) Stern.
Mark obtained his bachelor's degree from Wayne State University and continued his education, receiving his Doctorate degree from Michigan State University. Mark taught science at Troy High School and Oakland University for many years. He was a member of St. Mary's Catholic Church of Spring Lake, and a member of the North Ottawa Amateur Radio Club, where he was a ham, K8MAZ.
Mark was a very talented musician, playing many instruments including piano and guitar. On occasion, he played for the Detroit Symphony, and served as a background musician during the early years of Motown.
---
CALL
Name
City
Born
Died
Age
*NOARC MEMBER
BOLD = NOARC FOUNDER
*
KB8NLN
SIMMONS, PHYLLIS A.
SPRING LAKE
1940
2023
83
*
K8MAZ
STERN, MARK
SPRING LAKE
1943
2023
80
*
WB8JSR
WEHMER, JOHN
PORT SHELDON
1947
2023
76
K8CCJ
NOVOTNY, JEROME
NORTON SHORES
1939
2022
83
K8JIM
TANIS, ROBERT J.
ALLENDALE
1937
2021
84
*
WB8HDC
DOCTOR, BILL
BYRON CENTER
1934
2020
86
WA8HDG
GIETZEN, WILLIAM D.
NORTON SHORES
1944
2020
76
*
KA8UGT
STOCKHILL, GORDON
GRAND HAVEN
1929
2020
91
*
KC8OJY
WYANT, TOM
COOPERSVILLE
1945
2019
74
*
W8FDE
SMITH, CASEY
MUSKEGON
1931
2018
87
*
N8RXC
SIMMONS, ROGER
SPRING LAKE
1935
2017
82
*
N8LAS
VAN RHEE, ROBERT
WYOMING
1951
2017
66
*
KA8SMH
PALSROK, BUD
MUSKEGON
1944
2015
71
K8BGP
RONNING, RUSSELL J.
SPRING LAKE
1928
2014
86
*
N8ACK
BEVERLY, DOUGLAS
HOLLAND
1922
2013
91
*
WB8SOE
DEN BRABER, JACK V.
GRAND HAVEN
1926
2013
87
*
WA8MTJ
HINKLE, GLEN
HUDSONVILLE
1929
2013
84
KA8CLD
POSTHUMA, CALVIN J.
COOPERSVILLE
1944
2012
68
WB8GCQ
CETON, JAMES S.
GRAND HAVEN
1942
2011
69
*
N8PHA
JONES, HAROLD F
GRAND HAVEN
1934
2011
77
*
K9RMJ
BREWER, WILLIAM W.
SPRING LAKE
1922
2010
88
KC8TOH
O BRIEN, MICHAEL F.
SPRING LAKE
1947
2010
63
*
KB8HU
OSBORN, CHARLES H.
SPRING LAKE
1932
2010
78
*
W8LLA
VANKUIKEN, JOHN
SPRING LAKE
1918
2010
92
*
N8LBG
ALDRICH, WOODROW
SPRING LAKE
1918
2009
91
WD8KPQ
REFFEOR, BRUCE D.
COOPERSVILLE
1941
2009
68
*
N8KKF
SANDERS, KENNETH E.
GRAND HAVEN
1920
2009
89
W8IYK
BOOTH, WILLIAM M
GRAND HAVEN
1920
2008
88
*
W8BVA
JAPENGA, ROBERT G.
GRAND HAVEN
1922
2008
86
W8JJD
MARTIN, GEORGE E.
COOPERSVILLE
1940
2008
68
WB8ZFS
THELEEN, DONALD J.
GRAND HAVEN
1911
2008
97
W8BXW
ABBOTT, LAWRENCE

 

I.
SPRING LAKE
1920
2007
87
WA8ITM
PARK, LAWRENCE Y.
GRAND HAVEN
1927
2007
80
K8OOO
FISCHER, THOMAS H.
SPRING LAKE
1942
2006
64
WD8BNJ
KOEDOOT, HERBERT

 

SPRING LAKE
1936
2006
70
W8DEJ
BROOKS, RAYMOND F.
GRAND HAVEN
1918
2005
87
*
W9LNU
RUDD, WILBURN S.
GRAND HAVEN
1918
2005
87
K8BOL
MACKAY, WILLIAM T
GRAND HAVEN
1918
2004
86
WB8FYT
MC CONNELL, THEODORE H.
GRAND HAVEN
1934
2004
70
*
WB8BSZ
OLGER, JACK
GRAND HAVEN
1929
2004
75
WB8BS
ZOLGER, JACK E.
GRAND HAVEN
1929
2004
75
WF8A
ROERSMA, DAVID L.
COOPERSVILLE
1942
2003
61
WA8RPB
SLOVINSKI, THEODORE
ALLENDALE
1927
2003
76
W8NRY
EDWARDS, ARCHIE L.
GRAND HAVEN
1918
2001
83
W8ADU
RETZLAFF, KENNETH C.
GRAND HAVEN
1908
2001
93
WØEJD
MILLER, BERNARD D.
SPRING LAKE
1913
2000
87
W8EBQ
KRAKER, ARTHUR J.
ALLENDALE
1913
1999
86
W8CCC
BEE, CLIFFORD T.
GRAND HAVEN
1909
1997
88
W8ESZ
KOLENIC, JOSEPH L.
GRAND HAVEN
1916
1997
81
WØPGV
BERND, JULES P.
SPRING LAKE
1914
1996
82
W8QOR
KUCZMERA, STANLEY E.
GRAND HAVEN
1915
1995
80
KB8TOF
MULDER, RAMON C.
SPRING LAKE
1934
1995
61
W8FH
HANNUM, FRANK W.
SPRING LAKE
1919
1994
75
*
W8CSO
CLOSS, ROY "BUD"
GRAND HAVEN
1907
1993
86
K4TZQ
GUTHRIE, LOYAL
GRAND HAVEN
1904
1993
89
W2NSL
MC CAFFREY, CHARLOTTE A.
SPRING LAKE
1908
1992
84
W8BYC
WARNER, RALPH C.
SPRING LAKE
1926
1990
64
W8DLX
VANDERWAL, HOWARD
GRAND HAVEN
1905
1986
81
W2NSA
MC CAFFREY, ARNOLD J.
SPRING LAKE
1908
1975
67
8CWM
BARBOUR, WILLIAM
SPRING LAKE
0
8DCO
JOHNSTON, J.F. (JR.)
GRAND HAVEN
0
<![if supportMisalignedColumns]> <![endif]>